On Friday 20th September 2019, Forte held its first Industrial Partner's meeting and Advisory Board at the De Vere Beaumont Estate in Runnymede.
The day was spilt into two with the morning taken up with presentations from a few selected industrial partners, followed by a poster session of Forte's current work. It was great to receive such good feedback, about how interested the Partners were in our designs and processes as well as receiving advice on how we could engage better with industry.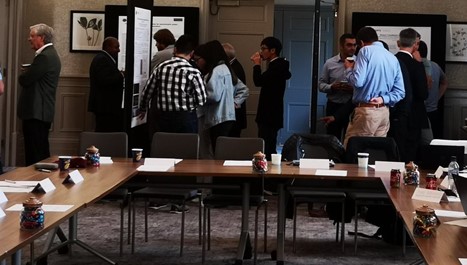 In the afternoon the Advisory Board and EPSRC looked at the programme's deliverables and assessed how well we had met them, as well as looking at any challenges we may face. It was good to hear the Board were impressed with our progress and thought we had set some ambitious but challenging targets for the next stage of the project.
The Board contains some amazingly talented individual (listed below) including the inventor of Wifi, the father of Memristors and a VP from Samsung.
We would like to thank the Board for their contributions and sound advice.
We would also like to thank Dr Jessica Bonham from EPSRC, for her kind words and expert guidance.